New Airtel Huawei E1731 WITH NEW IMEI (86***) UNLOCKING DONE!!!
---
NEW AIRTEL HUAWEI E1731 WITH NEW IMEI (86******) UNLOCKING DONE!!!
Airtel new version E1731 which is know as E173Cs-1
or Airtel new version modem or Airtel 86******* series IMEI modem or Airtel Customized Firmware Modem 21.157.13.00.910 or
Airtel Huawei New E1731......
Unlocked with help of new DC Unlocker( huawei has generate their new security algo for unlock code calculator . Now new huawei imei code calculation is in test phase with DC UNLOCKER version "DC-unlocker client software V1.00.0890" . for limited period!!)
in which they have added the Unlock code generating for new not customized Huawei modems (new algo) like Idea E303, Airtel E1731 (E173Cs-1),Etc. So go ahead and have it...
FOR FREEEEEEEEEEE!!!!
Here is the procedure how to unlock NEW AIRTEL E1731 With IMEI 86*********..
Tools Needed..(just click on Names for Download)
STEP BY STEP PRODEDURE...
CONNECT AND INSTALL E1731, WITH UNSUPPORTED SIM INSIDE.
CHECK IMEI AND FIRMWARE VERSION
INSTALL LATEST DC UNLOCKER, CONNECT MODEM AND DETEDT WITH DC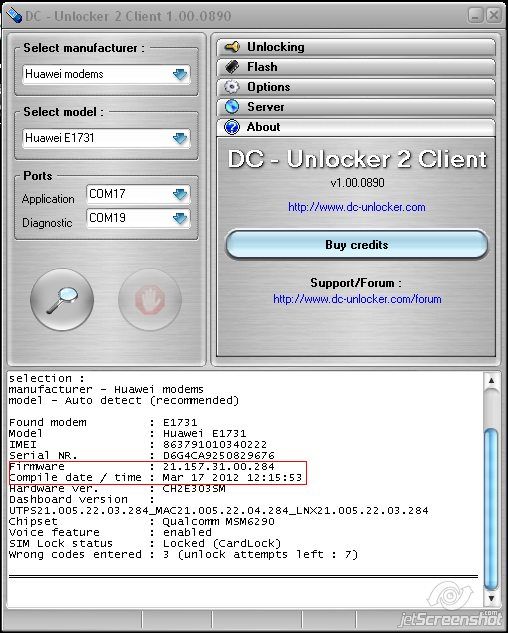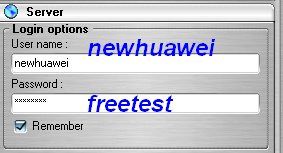 SELECT HUAWEI E303 IN SELECT MODEM OPTION
SELECT GENERATE CODE BY IMEI
COPY IMEI IN TEXT OPTION (AS SHOWN IN PIC. BELOW)
CLICK ON DO JOB. (DC UNLOCKER WORKS WITH ONLY INTERNET CONNECTED)
UNLOCK CODE WILL (NEW ALGO) GENERATED BY DC.
UPDATE YOUR MODEM WITH GIVEN FIRMWARE UPDATER ABOVE.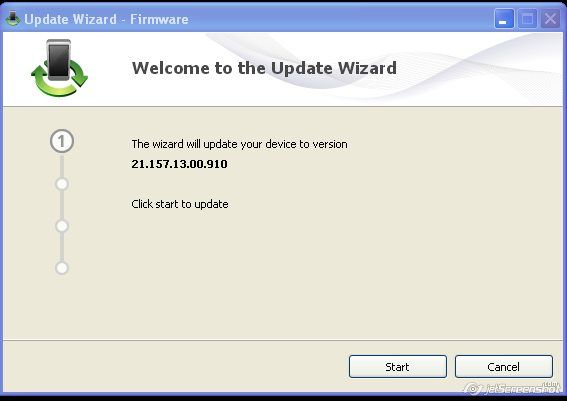 USE MASTER CODE GENERATOR FOR FLASH CODE GENERATING, OR YOU CAN USE DC FOR IT.
AFTER FLASH CODE GIVEN FIRMWARE UPDATING.......
DONE